Graftobian HD LuxeCashmere Setting Powders 0.7 oz.

— Graftobian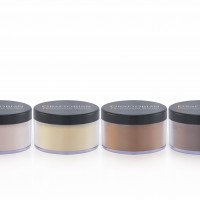 Photo friendly HD LuxeCashmere Setting Powders formulated from the highest quality ingredients.
Available in five shades, these powders are smooth, touchable and will quickly mattify the skin with an ultra light and silky feel. Coconut Cream, a neutral translucent, colourless setting powder, which will not change or dull colours. French Silk, a translucent light powder which works well to set light to light-medium skin-tones. Banana Cream Pie, neutralises skin with red or ruddy undertones, and adds warmth to light and medium skin tones. Pecan Pie, applied to set makeups on mid-tone brown skin. Chocolate Mousse, sets the richest of dark skin tones without making dark skin look "ashy" as can result from using powder that is too light.
Share