Cuccio Scented Non-Oily Hydrating Butter for Hands, Feet and Body

— Cuccio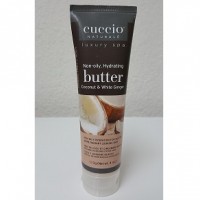 A non-oily butter with hydrating, super rich results. Leaving skin softer and more radiant. Moisturises and hydrates the skin for 24hrs. Can be used on hands, feet, and body.
Available in the following scents: Pomegranate and Fig, Milk and Honey, Vanilla Bean and Sugar, Coconut and White Ginger, Lavender and Chamomile, White Limetta and Aloe Vera.
Share