Graftobian HD 101 Makeup Training DVD

— Graftobian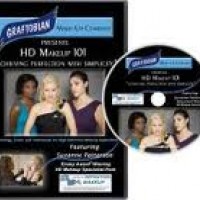 Long awaited Makeup training DVD. This DVD will set the standard for what HD Makeup instuctors will teach to beginning and intermediate students for years to come. It is absolutely loaded with techniques; Suzanne Patterson shows her meticulous HD Makeup application style close up and personal.
This DVD is perfect to truely understand Makeup.
Share