Primer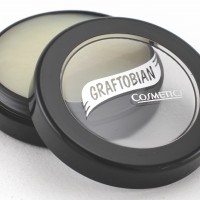 Graftobian HD Crème Mixing Medium 0.5 oz. — Graftobian
This product is our clear, HD Glamour Crème base. It is therefore, perfectly compatible with our HD Crèmes as a sheering additive. "Use Clear Foundations Mixing Medium to transform or create a variety of customised foundations, lipsticks, concealers, crème blushes - you name it - and completely control the transparency...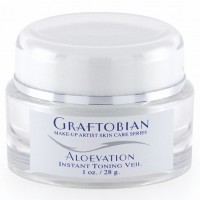 Graftobian Aloevation Toning / Smoothing Veil 1 oz. — Graftobian
An innovative, lightweight, smoothing cream to instantly diffuse lines and wrinkles. Aloevation contains our natural and aloe complex to hydrate skin and reduce the appearance of fine lines and wrinkles. Use following OxyDerm moisturiser or as a primer for dry skin.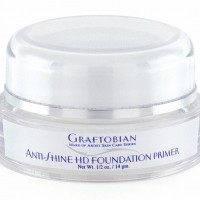 Graftobian Anti-Shine HD Foundation Primer 0.5 oz. — Graftobian
Anti-Shine HD Foundation Primer is perfect for normal to very oily skin. This foundation primer prepares the skin with a light barrier that prevents oils from degrading your makeup. This primer helps your makeup stay in place with a beautifully smooth, matte layer to keep your makeup looking fresh hours...