Graftobian F/X Aire Alcohol Palettes - Tattoo Cover 1

— Graftobian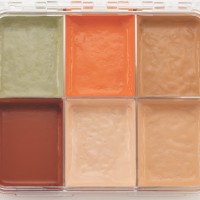 F/X Aire Alcohol Palettes are a pigment rich, multi purpose vinyl paint that you activate with Ispopropyl (70 - 99%) Alcohol. Treat it like a watercolour or acrylic paint. It is flexible, buildable, waterproof and long-lasting. These shades match various of our F/X Aire Airbrush shades.
Tattoo 1 colours include: Muted Green, Orange Neutral, Soft Orange Neutral, CVA Suntan Red, Fairest Tone, Medium Highlight.
Share