Graftobian Deluxe Glatzan Plastic Bald Cap

— Graftobian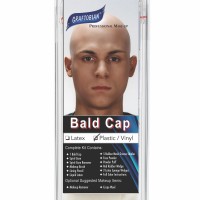 Graftobian's Bald Caps have beautiful uniformity so that artists and novelty users alike can count on the quality year after year. One size fits most as these Bald Caps are generously proportioned to fit all but the smallest of heads.
(One size, long-neck).
Share