Graftobian Bronzer Palettes 4 x 0.12 oz.

— Graftobian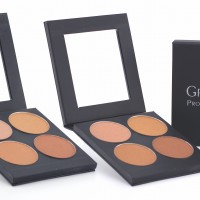 Graftobian's Body Bronzers are the fast and professional way to give yourself a vibrant, healthry-looking glow. These carefully selected colours have a smooth and silky texture that glides on evenly and smoothly, and gives any complexion the warmth and luminosity of natural sun-kissed highlights.
Available in: HD Matte Bronzer Palette and Vitale Shimmer Bronzer Palette.
Share