Art Deco Hydra Lip Booster Set

— Art Deco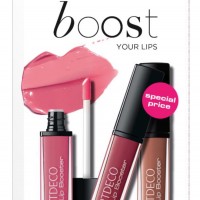 Hydra Lip Booster is a moisturising Lip Gloss with a touch of colour and absolutely beautiful brilliance. Hyaluronic Filling Spheres keep the skin moist and fill out little creases from within - making your lips look smoother and sleek.
Shades are: 36, 38 and 42. These are the bestselling shades which would retail seperately at £34.80.
Share