Vita Liberata Trystal Pressed Bronzer

— Vita Liberata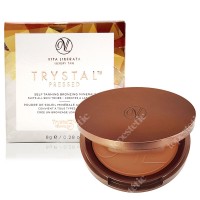 A pressed powder bronzer with amazing self-tanning bronzing minerals.
Trysta3 technology combines an instant pure mineral bronze colour with long lasting self-tanning results. Leaving the skin looking naturally tanned with a medium glow that lasts for days. This oil free bronzer will leave the skin feeling soft, smooth and healthy.
Suitable for all skin types
Share