Skin Accents Inspira Med Caviar Repair Magic Spheres Serum

— Inspira Med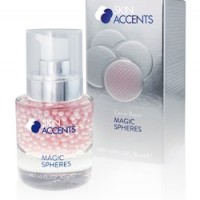 Caviar Repair Magic Spheres Serum is a highly concentrated intensive care product containing a polysaccharide-based serum with valuable caviar extract rich in amino acids, vitamins, and lipids.
Luxurious alge-based care beads are filled with a highly-effective care serum, producing triple effects:
Filler effect - smooths fine lines and wrinkles immediately.
UV protection - protects against UV radiation.
Anti-pollution effect - protects against the damaging influence of air pollution and maintains the skin's radiance.
30ml
Share