Inspira Med Youth Preserve Cream Large 150ml

— Inspira Med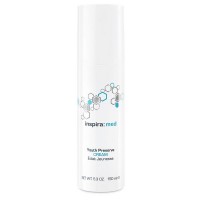 A luxurious cream with intense results. Encourages the distribution of Sirtuin, repairs cell damage, strengthens cells defenses and extends their lifespan.
Product contains youth molecules which contain telomeres and restructure the skin. it encourages the distribution of sirtuin. Hyaluronic Acid fills in wrinkles and strengthens the skin from the inside out.
For optimum results use after Youth Preserve Serum.
150ml
Share