Inspira Absolue Gentle Cleansing Cream

— Inspira Absolue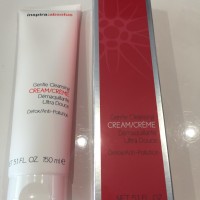 Luxurious, gentle foaming cleansing cream with extracts from high alpine thyme and butterful bush for deep and gentle facial cleansing.
Macadamia oil strengthens hydrolipid film and creates a barrier function to protect skin from environmental influences. Suitable for all skin types including sensitive.
Share