Inspira Med Face Sculpture Cream 50ml

— Inspira Med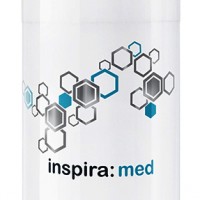 A luxuriously rich cream with a pleasant texture that smooths the skin, defines contours and gives the skin and youthful appearance. It contains 3D lifting peptides which stimulate elastin production and Hyaluronic Acid which smooths wrinkles and strengthens the skin from the inside out.
The best anti aging for lifting and firming.
This cream replaces Suisse Absolue Cream Vital.
Available in two sizes.
Share