Inspira Med Prime Cleanser / Exfoliator

— Inspira Med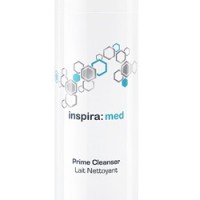 Prime Cleanser is the skin-specific cleanser which can also be used as an Exfoliator, contains: glycolic acid, salicylic acid and fruit acids.
Thoroughly removes superficial dirt, make-up and skin flakes.
To use as an exfoliator apply 2-3 minutes after cleansing 2-3 times a week, remove with flannel.
For oilier problematic skin this product can be used daily as a cleanser.
Share