Inspira Absolue Detox Day Cream Rich

— Inspira Absolue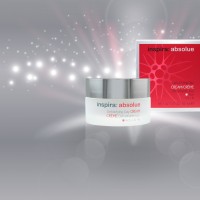 This cream replaces Suisse Absolue Cream Medium.
The smooth cream leaves normal to dry skin feeling optimally gentle. Extracts of Edelweiss and butterfly protect against premature skin ageing. The skin is deeply hydrated. Very easily absorbed in to the skin, really helps to combat dehydration and dullness of the skin. Provides UV and IR protection. Amazing results!
Share