Suisse Absolue brand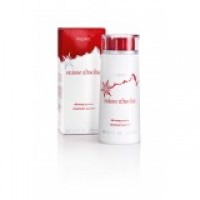 Suisse Absolue Cleanser Pure for Combination/Oily Skin — Suisse Absolue
Cleansing gel for mixed condition/oily skin. The formula, which is enriched with extract of edelweiss and aloe vera, leaves the complexion looking clear and balanced. Moisture retention components avoid an unpleasant feeling of tension and tightness to the skin. The essential cleanser to balance and clear the skin.
Suisse Absolue Serum Pure Concentrate for Oily /Combination Skin — Suisse Absolue
Active substance concentrate for mixed-condition skin and oily skin. The fluid has an anti-inflammatory effect and simultaneously reduces surplus sebum production. The skin is additionally moisturized and small areas of redness abate faster. Use with Detox Day Cream Regular (formally Cream Soft).